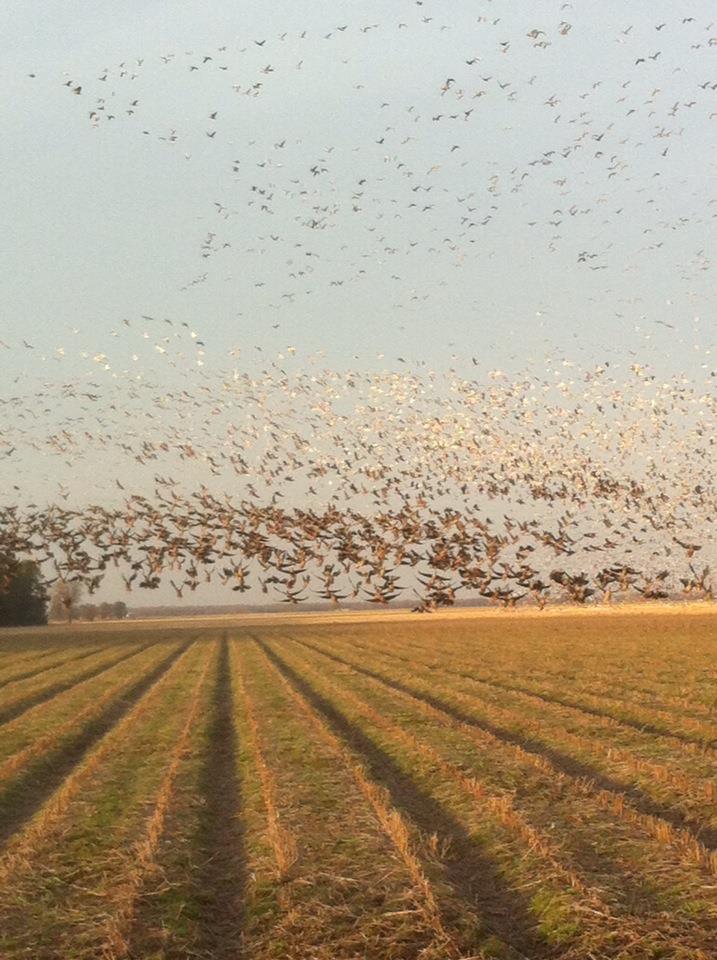 When it comes to an exciting waterfowl and duck hunt, the first place that comes to mind is, Stuttgart, Arkansas…the duck capitol of the world! We are excited to tell you that we have secured over 92,000 acres of private leases for your next Arkansas Duck Hunt! Lying north and west of Stuttgart, adjacent to Bayou Meto, this is truly in the heart of the Grand Prairie!
We hunt the timber, rice fields, fish ponds, and reservoirs. Our hunters can expect an opportunity to harvest every species of duck. You want Mallards… we got timber. You want Canvasback and Redheads… we have them! How about Pintails…we have shallow blinds set up in rice fields. We specialize in getting our guest their trophy duck! Your Arkansas Duck Hunt guides have pit blinds, skid blinds, large decoy spreads, professional calling, and dynamic dog work, we are sure that your Arkansas Duck Hunt will be all you ever dreamed it could be! The spectacle that Arkansas has provided waterfowlers for centuries is a duck hunt that everyone should treat themselves to. From the first moment of sunrise, your eyes will focus on flight after flight of Ducks and Geese! Whether you are a veteran wing shooter or a first timer, this experience will make you stop and savor the moment!
After a great day of bust'n ducks, retire and relax at the 22,000 sq ft lodge that accommodates over 40 hunters with semi-private rooms. Suites are available with private rooms. All Arkansas duck hunting within 20 min. drive of lodge. Home cooked meals prepared for your dining pleasure. We serve a full breakfast before the morning hunt, homemade soup and sandwiches for lunch, and a first class sit down dinner.
Arkansas Duck Hunt
$500 per person per day (Includes 1 afternoon goose hunt with 3 day package)

* Hunts end at 12:00pm
* Snow Goose hunts available*
All hunts include meals, lodging, field transportation, and game processing
Daily bag limits:
Ducks – Six ducks consisting of no more than: four mallards (two hens), three wood ducks, two pintails, two redheads, one black duck, two canvasbacks, one mottled duck or three scaup.
Mergansers- five
Coots- fifteen
**A 50% non-refundable deposit is required to book your trip. Your balance is due upon arrival.